News & Updates


Events
Management:
CEO & Company Secretary:
Mr. Ahmad Rahmanizan Bin Romainor
is the CEO of QSR Systems. He is working hard to make the business sustain in the IT field with his all efforts in a result to join QSR Systems as CEO in 2016. He is also the head of Corporate Legal as Company Secretary since 2014 when he has joined QSR systems.

Head of Business Development:
Mr. Wakiduzzaman Dablu
is the Head of Business Development. He joined QSR at 2008 while the production in a need of good skilled directions. He makes our entire product in a systematic organization. Ensure the development results. He is computer information system graduate (UK), with a electrical degree and working in IT sector from year 2005.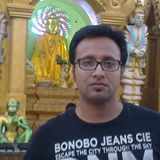 General Manager (Admin & Sales):
Mr. Md. Shirajol Islam
joined on 2009 as Administrative Officer Showing his passionate performance he succeed to build very good relation with clients door to door also managing the internal affairs of the company. Currently he's General Manager (Admin & Sales) and doing his efforts the grow companies face to client's & efficiently leading the Administration team also. He is Business graduate, working in IT sector from year 2006.

Credit & Collection Manager:
Md. Tobebur Rahman
joined on 2008 as Support Engr. After a smooth performance and service to client he has create a client and support team understanding to improve business service. Currently she's leading support team and putting her efforts between client and company. She is computer science graduate, working in IT sector from year 2007.
Technical Billing & Dispute Manager:
Mr. Mohammad Kamaluzaman
joined QSR at 2007 and start his carrier as Support Engr. By his performance he was gradually promoted to Sr. Support Engr., Manager (Support), and now has the designation Shift Manager. He served the company very loyal and safe mode so the support team can take the pressure of the clients. Now he is been working with the 24 hours rotating support shift for building the various shift Engineers ready so they can work in odd timing and also with full efficiently. He is computer Science & Engg. Graduate, and working in IT sector from year 2006.